Welcome to Lindum Crafts
We hope you enjoy browsing our site and feel inspired by our kits and patterns.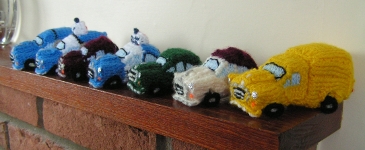 Lindum Crafts was established as an outlet for knitted Morris Minor kits in 2012, following a great deal of interest in a knitted police traveller I designed for our baby son.

We are a small family business looking to establish a range of knitting patterns and kits with a difference. If you are interested in future developments or any of our current kits please feel free to email us on the address below or why not find us on facebook.
info@lindumcrafts.co.uk